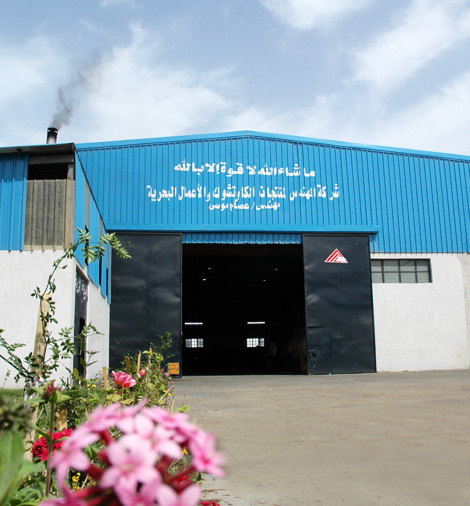 Engineer company for Rubber Lining
Engineer Company is one of the unique Egyptian companies in the field of rubber lining and rubber products.
Engineer company for rubber products and rubber lining was established in 1990 which is considered as one of the leading companies in this field in the Middle East, and the company has been able within nearly a quarter of a century to assemble many clients in several fields, including the fertilizer industry, petrochemical industry, oil refineries, water treatment plants and power stations.
Engineer Company is a leader in the application and the successful installation of rubber linings for metallic structures such as tanks, filters, reactors, pipes and valves using anticorrosion and antiabrasion compounds based on soft or hard rubber, unvulcanized, prevulcanized and self vulcanizing; available also in versions for contact with food.
Engineer co.
for Rubber Products
As a leading manufacturer of rubber provides a complete range of products in the respect of size and instructions and also produces only high quality products of high quality rubber as joints, sheets, hatch cover, rubber fenders and profiles in our own factories.
Our company is on hand to consult with technical advice and assistance..
We will provide technical and quality awareness training, approved instruction proper tools, and the necessary management involvement to allow the work force to produce the level of quality our customers expect and deserve.
OUR QUALITY POLICY
Is meeting our customer's requirements. Our practice will be to understand our customer's requirements, needs and expectations and to satisfy them on every job.
OUR GOAL
Is to continuously measure and improve the processes that contribute to our effectiveness, efficiency and productivity in order to deliver quality products and services at competitive prices. Ultimately the quality of our services is the responsibility of each employee.
MANAGEMENT
Shall ensure that all involvement teamwork personnel understand and implement this quality management system and are committed to the requirements defined herein.